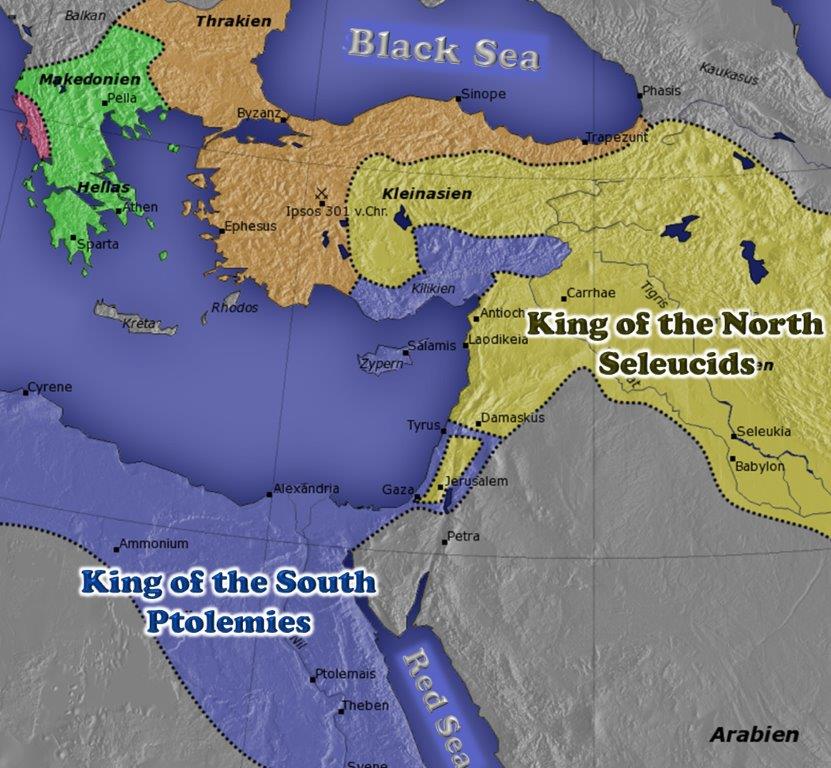 Since 2015 Russia has had an increasingly strong presence in Syria and an increasing involvement in Iraq and Iran.  This is what is expected to happen prior to Christ's return based on the prophecy of Daniel chapter 11.
Daniel 11 prophesies in amazing detail what would happen after the time of Alexander the Great.  It accurately predicted that Alexander's empire would be divided amongst his 4 generals and in relation to the nation of Israel there would be a King of the North to the north of Israel, whose territory was controlled by the Seleucids for many years and a King of the South to the south of them (in Egypt) whose territories would be controlled by the Ptolemies for many years.  See map.
The last section of the chapter outlines what will happen at the time of the end (v40-45).  It outlines how the King of the North will invade the land of Israel but be destroyed by the intervention of God.  The chapter does not state who the King of the North is at the time of the end.  However by comparing the actions described of the King of the North with the actions described of Russia in Ezekiel 38 it is evident that Russia must be the King of the North.
Hence Christadelphians have for over 150 years been expecting Russia to take control of the territory of the King of the North.  Now this is happening before our very eyes.